We were at Target and saw these Magic Rocks. We thought it would be fun to do.

We got everything ready and got it all set up.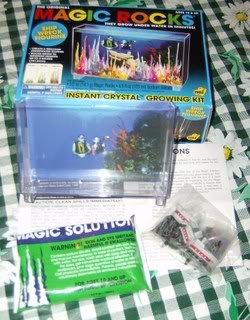 It said that best results are after 2 hours so we waited....and waited....and waited some more.


Turns out they are either not so Magic or we just don't know how to do it right!