Well, not a true baby. She will always be MY baby though! Today is her first day of school. We got up early so we would not be late. I think it was probably harder on me than it was on her!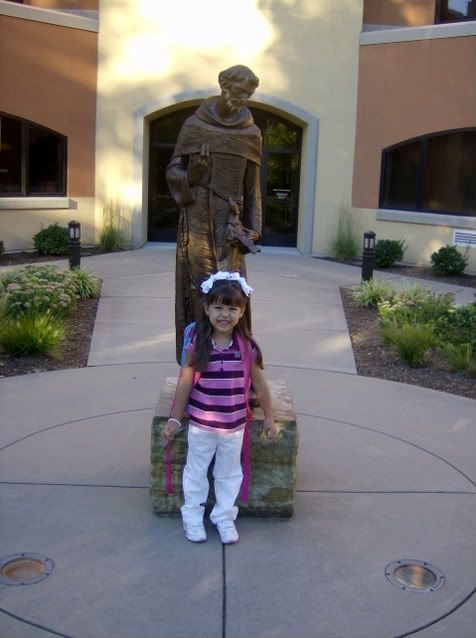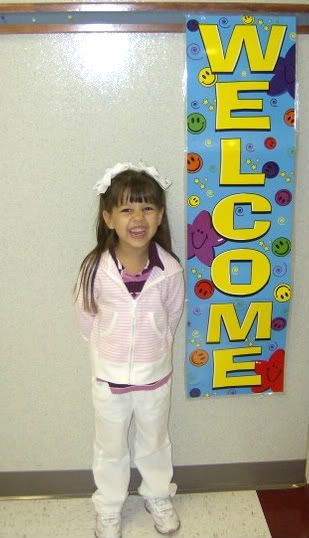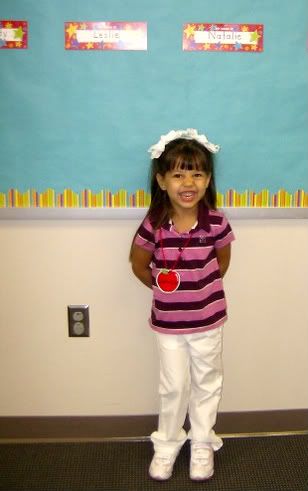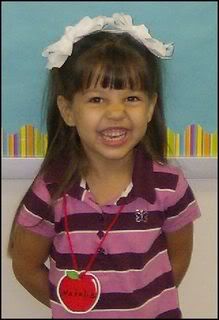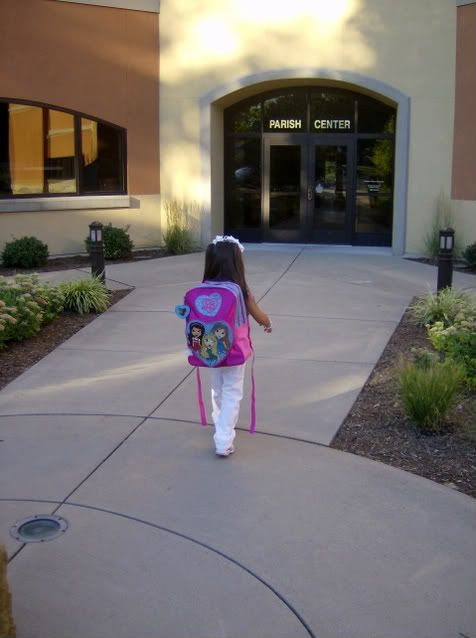 She goes to a Catholic School but the pre-k class does not have to wear uniforms. I had some really cute clothes picked out for school and then a haze came over me. What am I thinking! Yes, it's really cute, but is it comfortable and practical? I am slowing realizing that her clothes can be cute, practical, and comfortable instead of just cute! For example, I had a cute skirt picked out for today but the temperature wasn't cooperating for that so I had to pick last minute pants! (Oh and I wasn't expecting that and we have only 1 pair of 4T's! I bought all 5's thinking she wouldn't need pants until she was a little taller! I guess I get to go shopping some more!)

So, we got her cubby all set up and I told her where her lunch was and her blankie and made sure she knew if she needed anything to just ask and someone would help her. I gave her a hug and I could feel the tears welling up inside my eyes. I didn't let her see that though. I left the room and had to go to the office to ask about paying for milk. I was in tears. Worried that because she doesn't know her pin number she wouldn't be able to get milk for lunch! Here I am bawling in the office and strangers are hugging me and someone was saying "Oh she's a new pre-k Mom!" (Just writing it makes me tear up again!) So these strangers are hugging me and telling me it will be okay and then another lady starts welling up watching me well up! They reassure me that she will be able to get milk for lunch!

I don't know what to do with myself. I'm not sure if I want to clean my entire house to keep my mind off of her or whether I want to crawl back into bed and sleep until it's time to go and pick her up!