We had a wonderful Christmas holiday. My Mom came to visit from New Jersey for a couple of weeks. We had a ton of fun! She has only been gone for 2 days and we miss her so much already. We missed her instantly.
YAY! Santa Came!

Grandma and Grandpa's house was next!


Mommy, Daddy, Mom-Mom, Natalie, & Amber!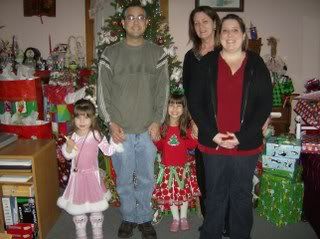 Daddy and Natalie (and a little bit of chocolate face!):