"25 cent fu-uun! Where a kid can be a kid!"
So today we headed on over to Chuck E Cheese.

We brought her report card and got 19 free tokens! WooHoo! Can't beat free tokens!
We started out by playing a few games and riding some rides.
After we rode some rides and played some games we decided to eat lunch. To our surprise they had more than just pizza! Thank Goodness! If you don't know, my dear, sweet, darling child REFUSES to eat pizza. Natalie got chicken fingers and I got the salad bar.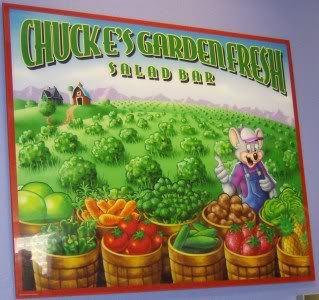 My sweet babe won't eat pizza but she will chow down on some cottage cheese.
Strange, I know!
After we ate, we played some more games and kept playing until our coins ran out!
We ended up with 175 points.
We took our loot over to pick out some cool stuff!
Then she played in the tubes.
and did some dancing...
*The video is sideways in the middle but turns back up correctly soon after*
One last picture with Chuck E and it was time to go!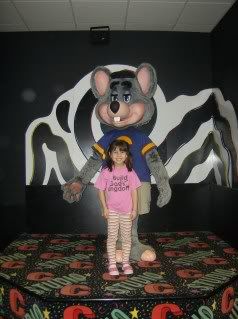 After we left we walked over to Once Upon a Child to look around. We got a couple of pairs of capris for the warmer weather.
She had such a great day that she fell asleep on the way home!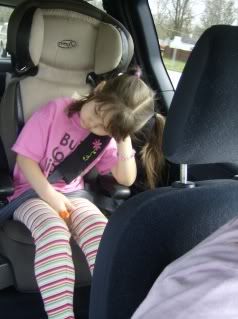 Totals for the day:
Lunch: $14.43

Tokens: $7.00

Total for Day 3: $21.43



(Half way through we have spent a total of $60.15.




We are over so far only .15 cents for the week!)